Hap Palmer is an innovator
in the use of music and movement
to teach skills and encourage
the use of imagination.
His recordind videos have
received numerous honors
including the
Parent's Choice Award
and the National Parenting
Publications Award.
gs an

Order from CD Baby, or Amazon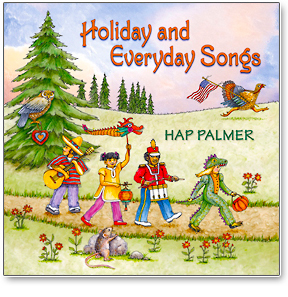 Holiday and Everyday Songs

This is a collection of songs
about holidays throughout the year
combined with songs about
special things that happen
every day.
.

...
Read more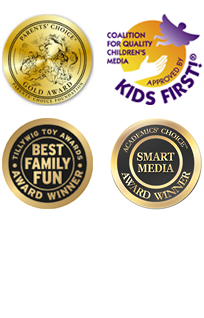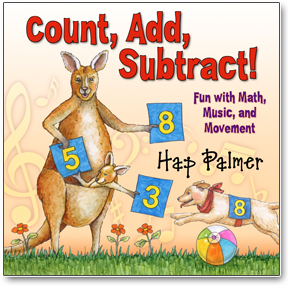 Count, Add, Subtract!

Fun with Math. Music, and
Movement

A colorful variety of musical styles
make basic addition and subtraction
facts easy to learn. The songs strike a balance between problem solving and memorization with an emphasis on developing mathematical thinking
skills.

...
Read more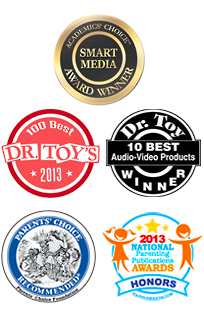 This song encourages kids to get up and move!
Children learn vocabulary and get fit at the same time.
See article Why Kids Shouldn't Sit Still In Class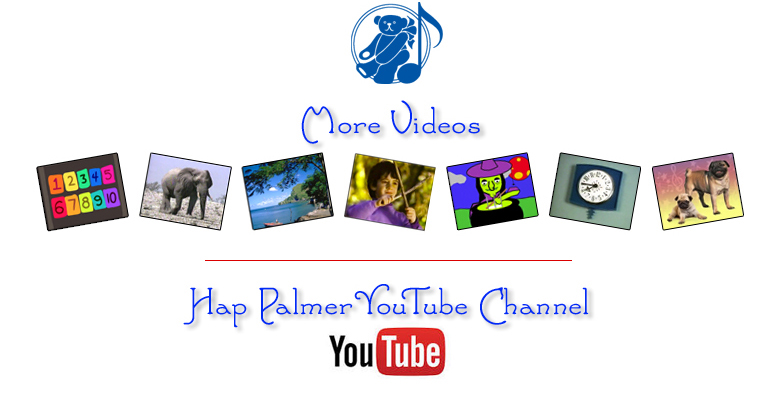 Get 1¢ shipping when you order 3 CDs or more!
Available on orders of 3 CDs /DVDs or more, placed through CD Baby
MP3s
Hap Palmer MP3 downloads available at CD Baby and iTunes.

Lead Sheets with Chords, Lyrics, and Activities
Downloadable music lead sheets are available from Songs for Teaching
Each title includes melody notes, guitar chords, lyrics, and activities.

Facebook
Check out the Hap Palmer Music for Children on Facebook.



Join us
Saturday April 22
for a mini concert at
Rosewood in Topanga for Kidzmusic Earth Day.
1111 North Topanga Canyon Blvd., Topanga CA 90290
www.kidzearthday.com