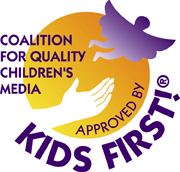 Holiday and Everyday Songs


Hap Palmer, Hap-Pal Music CD HP120

Kids Critics Say:
Hap Palmer Holiday and Everyday Songs is fun to listen to. We like the music and the singing. The singing is not like other songs. The songs have expression and feelings. We especially like the song Witches' Brew. The words are so fun and it's catchy. That song gets stuck in your head all day. We love it! It's our favorite. We also like the song Scamper a lot. We think other kids would like this CD because it's really fun!
Adult Critics Say:
At last count Hap Palmer has written over a million songs - most people will be too lazy to fact check that fact. It's an election year. I elect Mr. Palmer to the Kids Music Hall of Fame alongside Mister Rogers another bastion of children's rights even when they're wrong sometime and need a hug and a cup of musical cocoa. 'Holiday and Everyday Songs' is a 19-song extravaganza of musical styles and feel good candy kisses that will have mom and dad dancing in Neolithic ways and kids downright digging the tunes and sharing and learning different cultural celebrations and appreciations. This album is memorable! Reviewed by John Wood, KIDS FIRST! Music Judge.
Back to Awards