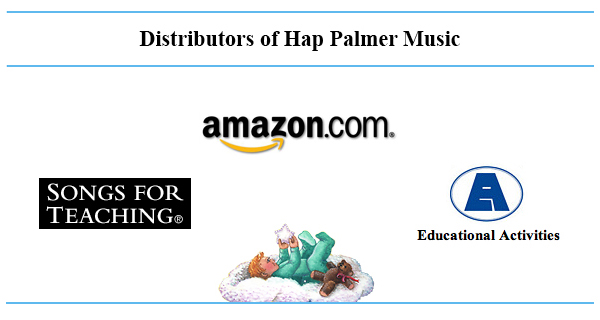 Non Profit Organizations

Childrens Music Web - A non-profit resource for kids, families, and children's performers worldwide.
Go Ask Teacher - Ask questions, get advice, research school related issues, and find website links
for you and your children.
National Association for the Education of Young Children - Promoting excellence in early
childhood education.
Parents Choice - The nation's oldest nonprofit guide to quality children's media and toys.


Information, Goods and Services for Parents and Teachers
Facebook - Hear songs, see discography and join Hap's fans group.
Schumacher Onaitis Creative - Graphic designers for many of Hap Palmer's CDs and websites.
Creative Team: Carole Schumacher (Design/Illustration)
Stan Onaitis (Design/Photography/Website Design)
Wikipedia - Free encyclopedia which contains information about Hap Palmer.