Multiplication Mountain


The multiplication facts in this album are presented in the order that most students find easiest to learn. We start with the 2s, 5s, 10s, and 11s tables on the first level of the Multiplication Mountain. With each fact you learn on the first level, you learn a fact you will find further up the mountain. For example, because 2 x 9 = 18, and 9 x 2 = 18, you learn a 2x fact and a 9x fact at the same time! Multiplication facts are easy to learn if you slowly but steadily climb the Multiplication Mountain. Start on the bottom and climb from left to right. With every step there is one less fact to learn, and by the time you've climbed the mountain and reached the sun. . .you only have one fact to learn: 12 x 12 is 144. Enjoy the climb! Each table has its own catchy song to help you memorize the facts. Lots of musical styles are included to make the climb interesting and fun.


Product Number: HP116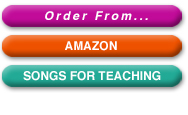 AWARDS

2009 Parents' Choice Gold Award


2009 National Parenting Publications Awards (NAPPA)


2009 Dr. Toy's Best Children's Products Award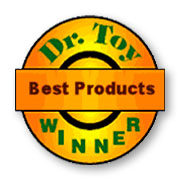 2010 Learning Magazine Teachers' Choice Award




EDITORIAL REVIEWS

2009 Parents' Choice Gold Award Winner
Veteran children's music artist and educator Hap Palmer has used sing-along lessons to tunefully help preschoolers and grade-schoolers with vowels, consonants, phonics, simple arithmetic, shapes and telling time. In his latest outing, Palmer applies his outstanding signature blend of music, fun and learning to shed light on the mysteries of multiplication. With infectious rhythms and melodies, Palmer helps listeners scale a "Multiplication Mountain." Base camp features "The Twos Give You Twice," "Fives Alive," "Tens Trip Off Your Tongue" and "Elevens Have Those Doubles." At the summit: the tables of 7 ("Almost To The Top") and 12 ("Reach For The Sun"). Palmer includes lyrics and a thoughtful activity guide for parents and teachers as well as a multiplication table and pointers about patterns and terms.


National Council of Teachers of Mathematics
This CD targets elementary school children who are familiar with the multiplication tables. Listeners practice the table while singing along in a call-and-response format. An alternative version of each song, rerecorded without the response, allows listeners to sing the answers on their own.

The package includes lyrics, the multiplication tables, and definitions of key mathematical terms. When I first listened to the CD, I was pleasantly surprised to hear polished, professionally performed and recorded songs that maintain listeners' interest.

I did not have the opportunity to play the CD for grade-appropriate children. My two-and-a-half-year old can count to twenty in three languages, but she does not yet know her times tables. Nevertheless, her enjoyment of the CD gives me one more reason to recommend it. - Gary Scarpello, North Montco Technical Career Center, Lansdale, PA 19446.

Review from Teaching Children Mathematics published by
National Council of Teachers of Mathematics, February 2010,
Page 375.

www.nctm.org


The Dirty Shirt
I have found the perfect product to help my daughter memorize her multiplication tables. This has been a tough spot in Math for us and every lesson leaves us both feeling frustrated. But after I received the Multiplication Mountain CD to review I began to see a ray of hope. Not only does this CD teach you but it does so in a way that allows kids to have fun.

The tunes range from jazzy, bluesy and reggae and it is so fun to listen to. I love this CD, the tunes are catchy, the lessons are clear and the fun my daughter has is priceless. I love that I have caught her singing the songs every once in awhile. So I know it is working and I have seen it in her schoolwork.

Multiplication Mountain is a must have to help your kids along the way, heck this CD even helped me out a bit, 8s and 9s always have made me stop to think about it for a minute. Not anymore thanks to Hap Palmer and his great music – Jennifer

See the full review at:
http://thedirtytshirt.com/category/homeschooling


About.com
There are certain math concepts that can be difficult to grasp, especially if the student is young. Learning the multiplication table is perhaps one of the most challenging math facts children have to conquer. Fortunately, there is a new CD called Multiplication Mountain that can help kids master this concept faster. Incidentally, my child is learning multiplication in school so I put this CD to the test. Let me just say this...Hap Palmer delivers.

In this new CD, multiplication facts are presented in a logical sequence; starting off with the easiest and slowly moving on to more challenging facts. Children learn multiplying by 2s, 10s, 5s and 11s on the first level. On the second level, they learn multiplying by 3s, 9s and 4s, followed by 6s and 8s on the third level. As they reach the top of the multiplication mountain, kids tackle multiplying by 7s before finally reaching the sun where the number 12 is.

Each fact has a corresponding song which makes learning how to multiply less tedious and more fun. All the songs are well-written and catchy; it also incorporates different styles of music like waltz, classical and rock and roll. Each song is repeated twice; the first one with the complete lyrics an the second one minus the answers to the multiplication fact being learned.

Since 1969, Hap Palmer has helped young children build their vocabularies and math skills through music. I remember listening to his songs when I was in elementary school. It will be no surprise then if Multiplication Mountain becomes another product that will be used in homes and schools for years to come. – Espie Estrella

See the full review at:
http://musiced.about.com/od/softwaresdvdcd/gr/happalmer.htm


From School Libray Journal 2009:
Popular children's recording artist Hap Palmer has written and performs 13 songs about the times tables, from the twos through the twelves, as well as a "Shake Up The Tables" song. These bouncy tunes, in styles from country to classical to jazz to rock, help youngsters memorize basic multiplication facts and teach some of the basic rules. All songs are available in two versions-one with the answers and one without-so that children who have learned the songs can start inserting their own answers without prompting. A children's chorus provides backup and helps make the presentation even more kid-friendly. The easier facts-twos, tens, fives, and elevens-come first. Later songs concentrate on more difficult concepts. This is a fun, interactive way to encourage students to learn and memorize the basic facts that are essential for math success.-Teresa Bateman, Brigadoon Elementary School, Federal Way, WA.

http://wwwschoollibraryjournal.com/article/CA6661052.html?industry
id=47072Mathematics


Dr. Toy's Best Children's Products Awards for 2009:
Excellent approach for summertime and anytime learning. Multiplication facts are easy to learn when your child has the chance to climb Multiplication Mountain. There's no getting around it, learning the multiplication tables requires repetition. But this approach of putting the facts in a musical format of well crafted songs makes the repetition fun. When Hap Palmer's daughter was in third grade, her teacher taught the multiplication tables in the order most children find easiest to learn starting with the 2s, 5s, 10s, and 11s tables first. This approach intrigued the award winning songwriter and educator as he presents the multiplication facts in songs starting with the easiest tables on the first level. The child learns a fact found further up the mountain. For example, because 2 x 9 equals 18, 9 x 2 also equals 18. Child quickly understands that multiplication facts are easy to learn if you slowly, but steadily, climb the Multiplication Mountain. Each table has its own catchy song to help memorize the facts. The tables are interspersed with fun word play and rhymes. For example, in "The Twos Give You Twice," children learn: all you have to do is double every number. A five foot board becomes ten feet of lumber. A six bar tune becomes a twelve bar blues. You can double any number you choose. Lots of musical styles are offered from country, classical, jazz, to rock and make the climb engaging and fun. Each song is played with answers and without answers.

http://www.drtoy.com/awards/product.php?ProductID=6377


Kidzmusic.com
The multiplication tables are made marvelously easy by master educator and songsmith Hap Palmer with the aid of 26 catchy tunes that breaks the process down into bitesized musical morsels of sing-along fun. Getting to the top of the Multiplication Mountain is a breeze and the 20-page lyric/activity book is a welcome support.
– John Wood


Common Sense Media
Parents need to know that unlike some kids' albums that sing about math facts, this CD is specifically designed to help kids memorize their times tables. With a climbing metaphor that begins with the easiest-to-learn tables (2, 10, and 5, for instance) listeners climb the imaginary mountain until they finally reach the summit to cover more difficult tables like 6, 7, and 8. Each song is repeated a second time without the answers so kids can test out their skills.

Like many parents, Hap Palmer helped his daughter learn her multiplication tables. But while on homework duty, the award-winning songwriter and educator noticed something special about the way her teacher presented the tables. They began with the easiest tables, like 2 and 5 and then progressed up to the harder ones, sort of like climbing a mountain. Making this idea the basis for his release MULTIPLICATION MOUNTAIN, Palmer has crafted a collection of musical multiplication drills that focus on repetition and reinforcement to get listeners to commit those pesky multiplication tables to memory.

There are no silly sound effects, goofy voices, or giggle-inspiring jokes on this CD, so that means it's not the barrel of laughs that some kids' albums can be. But just because it isn't in-your-face funny, doesn't mean it won't have kid-appeal. In fact, Multiplication Mountain makes learning the multiplication tables an appealing and even entertaining process. Hap Palmer does a good balancing act of creating cute, appealing lyrics that are sure to engage young listeners without distracting them from the task at hand. Each multiplication table gets its own easy-to-remember song, like"Waltzing Through The Threes," "Rockin' The Fours," and "Fives Alive." This makes it a great resource for parents who can pop the CD in on a car ride or during homework crunch time. – Jacqueline Rupp

Read the full review at:
www.commonsensemedia.org/music-reviews/multiplication-mountain


Midwest Book Review
Multiplication Mountain is a children's music CD designed to teach young people basic multiplication in a fun and catchy manner. Starting at the bottom of the "mountain" and learning the easy tables firs (multiples of 2, 10, 5, and 11) followed by the next tier (multiples of 3, 9 and 4), the next (Multiples of 6 and 8) and the peak (multiples of 7), kids learn about each table through its own song. A complete guide with lyrics and recommended activities rounds out this excellent educational supplement highly recommended for school and public library collections as well as listening at home to help little ones get on the right math track. – The Music Shelf


Homeschool Magazine
I was so excited to have the opportunity to review the Multiplication Mountain CD by Hap Palmer, and it certainly was not a disappointment. My first exposure to the work of Hap Palmer was while working as a music therapist with handicapped children. I was not aware that he had products that could be used in homeschooling. It was a wonderful find.

Hap Palmer was a pioneer in integrating music and movement. His influence in the way that music has been used to develop motor skills, reading readiness, language acquisition, and math concepts has been substantial. His materials work so well because they emphasize the lyrics without minimizing the music. The structure and genre of the music enhance the skill that is being introduced. In the case of Multiplication Mountain, the multiplication facts are introduced in the order that is easiest for students to learn. The structural composition of the music enhances the mathematical basis of each song. For example, Palmer employs a three-beat waltz to teach the 3's multiplication facts and a four-beat rock song for the 4's multiplication facts. The CD contains 26 tracks and almost 70 minutes of music.

The best indication of the quality of this CD and its appeal was found as my son came running into the house demanding to know who had taken his new CD with all of his math facts. In his mind, this was the golden key to learning those facts and getting them down pat. He is very much a right-brained creative learner. Putting anything to music is always helpful, but when you can put something as repetitious and mundane as math facts to good quality music with appeal, you are on the winning track. (No pun intended!) – Product review by Dawn Oaks, The Old Schoolhouse® Magazine, LLC, September 2009

See review at: www.thehomeschoolmagazine.com/Homeschool_Reviews/3646.php


From Love To Paint Blogspot
Hap Palmer has been making educational kids' albums for many years.  Multiplication Mountain was published in 2009.  Many of his cds are a mixture of different concepts, but this one focuses solely on multiplication.  The cd has two tracks for every number.  The first fills in the answers for each multiplication fact.  The second song leaves a blank for children to fill in the answer to the multiplication facts.  My daughter likes this a lot.  Each song is a different tune--which I think matters.  A child is trying to remember the facts and the tune will run through his or her head. But, if it is the same tune over and over (like rap), the songs would quickly get confused together.  And then it wouldn't be very helpful.  Amazon doesn't have any samples of the tracks on this album, but cdbaby does.  You can hear them here: www.cdbaby.com/cd/happalmer38/FROM/hpalmer
It was hard to find a good cd with multiplication facts that weren't rap.  Do I think this is a great teaching aid for kids learning their facts?   Yes. Definitely.  I used to think Hap Palmer's music was very old fashioned.  I had bought into our culture's idea that newer is always better.  But, it isn't.  Hap Palmer's music is very kid friendly.  It's easy sing along with and listen to.  It sticks in your head--which is exactly what you want with a cd like this one which is intended to help kids learn their multiplication facts.  
I've talked to a lot of moms and learning the arithmetic facts is something that most kids struggle with.  It's a long climb up a big hill.  They'll get there, but I think that anything we can do to help them on that journey is a good thing.  Simply looking at flash cards doesn't work for a lot of kids.  Especially if a child is an auditory learner.  Music is a great teaching tool that sometimes I forget to use as a teacher and as a mom. – Suzanne Sniffen love to paint blogspot
MARCH 7, 2013

www.lovetopaint.blogspot.com


OWTK (Out With The Kids)
There is most certainly a place for educational music. Hap Palmer is proof positive that an artist can be viable, entertaining AND educational. Palmer's latest is a musical multiplication table called "Multiplication Mountain". Your child will literally climb the metaphorical mountain as they progress from the "easiest" figures to protract out mathematically - 2s, 5s, and 10s - to the more challenging 6s, 7s and 9s (nine was always my favorite) . Following each proper song is another version, identical musically, but sansthe numerical answers. This is the genius of "Multiplication Mountain", the entertaining math romps first, serving as the lecture, then a duplicate romp standing in
as the test. It's fast paced learning with a beat.

The well-recorded, professional musical arrangements are varied stylistically (from jazz to calypso to even a waltz) which assists in holding a child's attention. And with catchy, clever and easy to sing-a-long-with lyrics such as "...a 5 day trip becomes a 10 day cruise, you can double any number you choose" this CD will aid your little sponges as they learn to memorize the multiplication table (after all, no one seems to have a problem remembering song lyrics, yet most of us struggle with math. Hmmm...) "Multiplication Mountain" is the perfect compliment to actual math class. – Jeff


Northeast Times
Multiplication Mountain is an educational CD that reinforces the multiplication table with major repetition with various musical genres.

Hap Palmer is an accomplished musician, singer/songwriter and educator, as well as the lyricist and musical composer of Multiplication Mountain. His musical abilities include guitar, bass, percussion, saxophone, flute and clarinet. He received his bachelor of arts degree in speech/drama and recreation from Chapman College in Orange, California., in 1965. He continued by obtaining his master's degee in dance education from the University of California, Los Angeles, in 1982. All of his songs try to depict and enhance children's motor skills, language, reading readiness and basic math skills.

Hap's recordings and videos have received numerous honors, including the Parents' Choice Award, the American Library Association Notable Designation, the National Association of Parent Publications Award, The Early Childhood News Directors Choice Award and the American Video Award.

Whoever said that elementary school teachers do not have an impact on parents? Hap was intrigued when his youngest daughter Claralyse's thirdgrade teacher taught the multiplication tables in the order most children find easiest to learn - starting with the 2s, 5s, 10s and 11s tables first, the multiplication mountain approach.

Hap's other daughter Kelly, now 40, is a teacher at Serrania School in Woodland Hills, California.

Hap said, "She was teaching third grade when we tested out the multiplication CD."

The multiplication table on the CD is presented in chronological order with various genres: Jamaican, country, blues and rap. Each song has two versions: the first version teaches the math problem with its corresponding answer; the second version allows the child to sing in the answer, which is purposely left blank. – William Feldman